Bearings for the Oil & Gas Industry
Meeting the challenges of marine and extreme land environments
Providing Standard and Custom Bearings for the Global Oil & Gas Industry for 7 Decades
Oil extraction equipment and processing refineries demand the most from their equipment, while operating under extreme conditions. Scheerer Bearing provides superior quality, focusing on the highest operating reliability to maximize production in harsh environments. In an industry where a few days of down time can mean millions of dollars lost, we at Scheerer know how critical it is to have bearings you can rely on to last.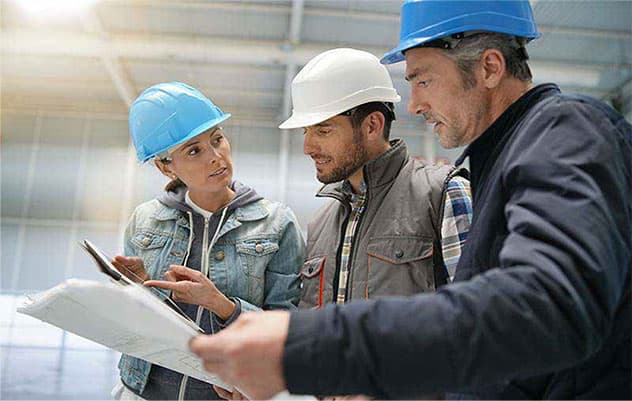 Tailored for Oil & Gas Applications
Rotary table bearings, cylindrical roller bearings, spherical roller bearings and slewing ring bearings are just some of the products we provide for the oil and gas industry. We've worked closely with engineers in the industry to fine tune our bearings to meet the unique specifications of your equipment.
Custom Solutions to Your Specifications
Custom bearings are also available for rotary tables, mud and fracturing pumps, top drives, swivels and hooks, deck cranes, drill line spoolers and winches.
Oil rigs, oil fields, offshore platforms and petroleum industry bearings require stringent tolerances. Scheerer enforces those requirements, ensuring your equipment runs under maximum load and at peak performance. Downtime is unacceptable and we are ready to get your equipment online and back to work.
Superior Performance for the Most Demanding Industrial Applications.
Get Our Competitive Advantage.
Bearings are designed to take a beating in tough environments. With proper design and maintenance, your corrugator equipment bearings can ensure consistent high-performance in high-stress environments.
Companies across the paper industry seek long-term value through precision engineering. Scheerer provides that kind of detailed engineering to manufacturers and processing companies throughout the corrugated, paper, pulp and board manufacturing sector.
Partner with Scheerer.
Perform Better.
Call Scheerer direct:   215-443-5252
Get a Preliminary Estimate.
Send us Your Specifications.
Imperial or Metric
Any special designs and variants (NU, NCF, RAD, etc.)
Bore Dimensions (d)
Outer Diameter (D)
Width of the Bearing (B)
Required Load Capacity (C & Co)
Our engineering team routinely reviews proposed CAD designs from customers. We are available to share insights you may not have considered.
Total Bearing Solutions for the Oil & Gas Industry — Engineering & Production
Rotary Table Bearings
These large thrust ball bearings are specifically designed to handle the extreme thrust loads found in modern drilling rigs, maintaining shaft alignment and smooth rotation through years of operation.
Angular Contact Ball Bearings
Equipment in the oil and gas industry that simultaneously handles both radial and axial loads may be using angular contact ball bearings. These types of bearings are often found in gearboxes, pumps, electric motors, winches and rotary tables. As a specialty bearing manufacturer, our engineers can work with you to customize single and double row angular contact ball bearings to meet your requirements.
Radial and Spherical Bearings for Pumps
Scheerer Bearing Corporation produces specialized spherical and cylindrical roller pump bearings, made specifically to meet the radial and axial positioning and installed clearance requirements necessary during pump assembly. Scheerer manufactures bearings for both API style and ANSI style pumps.